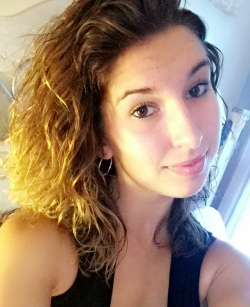 Head Coach Amber Litwinko
Amber Litwinko was born in New Britain, CT and raised in Berlin, CT. She attended St. Paul Catholic High School and graduated with the class of 2011. From there she went to Western Connecticut State University where she began her college career. Her junior year, Amber transferred to Nichols College in Dudley, MA where she graduated with an undergraduate degree in Sport Management in 2015. Amber is still pursuing her education at Nichols by working toward her MBA and is on track to graduate in 2017.

Amber is a very hard worker and extremely dedicated to the game of basketball. She was a Varsity player all four years in high school and helped bring her team to a State Title in 2010. She continued playing throughout all four years of college where she achieved several accolades such as 1,000 points, 2nd team all-conference, and team captain. Her senior year she was also nominated for and accepted into the "So You Want to be a Coach" program.

Upon completing her college career, Amber decided to stay committed to the game and follow her dream of coaching. She was named the Assistant Coach of the Women's Basketball team for the 2015-16 season. Throughout college she stayed involved in coaching AAU for several years and is now continuing to coach AAU Basketball through the CT Northstars.

As a coach, Amber has the goals of developing athletes to their full potential both on the court and in life. She always puts 100% into her team and athletes and always ask for the same in return from her players. Heart, passion, and desire for the game are a must and will always lead to development, success, and love for the game.




---
The CT Northstars want to say "Thank You" to all of our coaches and their families.Without the hard work from them everyday and the sacrifices their families make we could not be successful. It's this effort from everyone that will make us stand out above everyone else.