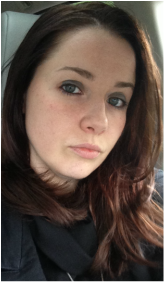 Co-Head Coach & CT Northstars Director Katie DaCosta

Katie DaCosta has been apart of Amateur Athletics Union, "A.A.U." since 1994. After playing A.A.U for 8 years and being a 4 year varsity starter on her high school team, she went on to join the elite few who played Division 1 basketball for Central Connecticut State University. Following college, Katie began coaching student-athletes at the middle school level for St. Augustine's and Classical Magnet. As she pursued her career, she began coaching varsity girls high school basketball for Classical Magnet and Enfield High. In hopes to broaden her career, Katie began coaching boys basketball for Sports Medical & Science Academy's freshman team and the Connecticut Northstars's Boys & Girls U10-U18 clubs

Being one of the few women to coach boys basketball in the state of Connecticut, Katie's coaching efforts started to become recognized by higher education institutes. She soon joined Manchester Community College, "M.C.C.", as their girls coach. Katie coached for M.C.C until the college was forced to close its doors on all of its athletic programs. She the continued her coaching career at East Catholic High School as their girls Varsity coach for four consecutive years 2013-2016. Coach Katie was also awarded by A.A.U. the "2013 Coach of the Year" for boys basketball. Concurrently, Katie has been directing the Catholic Youth Organization's basketball program, "C.Y.O", CBG, and the Connecticut Northstars with Ray DaCosta for the past 15 years.
---
Co-Head Coach Mark Lange
​Coach Lange has coached travel, AAU and high school off-season basketball for over 10 years. In addition, he has coached at camps and clinics throughout greater Hartford, including Upward Bound and WINS for Life. As owner of Valley Sports Center in Canton for four years, coach Lange had the opportunity to assist in clinics and camps hosted by high-level coaches, including Seth Greenberg.



Coach Lange is a Senior Vice President at Arch Insurance Company. He has a B.S. Degree from Miami University and M.B.A. from Duke University.


---
The CT Northstars want to say "Thank You" to all of our coaches and their families.Without the hard work from them everyday and the sacrifices their families make we could not be successful. It's this effort from everyone that will make us stand out above everyone else.