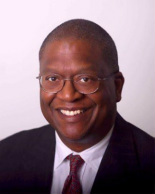 HEAD COACH RALPH JEFFERSON
Coach Jefferson has been coaching with the CT Northstar program for eight (8) years. He started as an assistant for his daughter's Northstar AAU team when she was in the 7th grade. He has coached both girl's and boy's AAU teams; most recently concentrating on boy's high school teams.

Coach Jefferson also coaches boy's summer and fall league teams, mostly with the Avon boys' basketball program.

Coach Jefferson grew up in the Metro Milwaukee, Wisconsin area, where he was involved with basketball from the 3rd grade on. He attended Homestead High School where he was on the varsity basketball team from his sophomore year on, making all-conference and all-state teams as a senior.

Coach Jefferson attended Purdue University where he graduated with a BS in Chemical Engineering and later received his MBA from the University of Chicago's Booth School of Business.


---
The CT Northstars want to say "Thank You" to all of our coaches and their families.Without the hard work from them everyday and the sacrifices their families make we could not be successful. It's this effort from everyone that will make us stand out above everyone else.