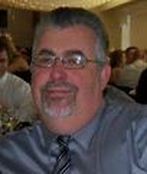 HEAD COACH & NORTHSTARS DIRECTOR
Ray runs the AAU (Amateur Athletics Union), organization, the Connecticut Northstars, which has become one of the largest boys and girls basketball programs in the state of Connecticut. Northstars has enabled hundreds of student athletes to play competitive basketball at the collegiate level. In conjunction with CT Northstars
Ray DaCosta co-founded the Connecticut Basketball Group, "C.B.G.", to allow athletes the prospect of being recruited by Division 2 and 3 college coaches.
Prior to starting the CT Northstars & C.B.G., Coach Ray participated in the sport of Basketball for over 25 years throughout Connecticut. In 1983 Ray began directing the Catholic Youth Organization's basketball program, "C.Y.O.", and continues to handle deanery matters including organizing and directing league games and playoffs.
Coach Ray has coached both boys and girls basketball from 6th grade to high school. Ray's coaching experience has varied greatly from an assistant varsity girls coach at Weaver High School, girls freshman basketball at Enfield High, and boys' high school basketball at Darian to coaching travel, C.Y.O., and aau teams.




---
ASSISTANT COACH
​Wanting to explore new territory and wanting to challenge herself, Evebonee Acosta has decided to make this year the year to transition from a basketball player into a coach. After playing A.A.U. for about 4 years with CT Northstars and being a starter for her high school teams all 4 of her years, Evebonee went on to play college basketball from Division 2 to Division 3. Evebonee finished her college career at Mount Ida College in 2013. In the years to come, Evebonee would go on to play Pro-Amateur basketball which would in return, help open the doors for her and brought her many opportunities to travel the world and blossom as a player. Now that her playing days are over, Evebonee now wants to learn the ropes and see the game she loves from another angle. Being her first year, she knows their will be a lot of challenges but she is very much prepared and thrilled to take on any obstacle that this year will bring.


---