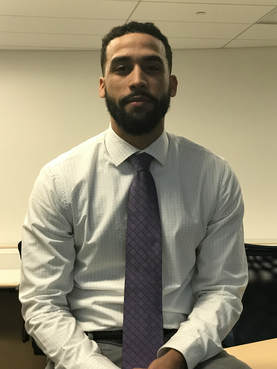 Head Coach Jared Willis

Coach Jared Willis attended Northwest Catholic and graduated in 2006.
He was a 2 year Varsity starter and Captain for Northwest Catholic Boys Basketball Team.
Coach then attended Eastern Connecticut State University where he played fours years of basketball at the Collegiate level. Coach continued his basketball career by returning to Northwest Catholic High School and becoming the JV coach for three years. Coach Jared is currently on his third year as the Varsity Boys Basketball Coach at Public Safety Academy and is on his second year as the JV Girls Volleyball coach at Public Safety Academy. Coach Willis is currently a teacher at Public Safety Academy and just like in his classroom he loves to teach the game of basketball to his student athletes.
---
The CT Northstars want to say "Thank You" to all of our coaches and their families.Without the hard work from them everyday and the sacrifices their families make we could not be successful. It's this effort from everyone that will make us stand out above everyone else.