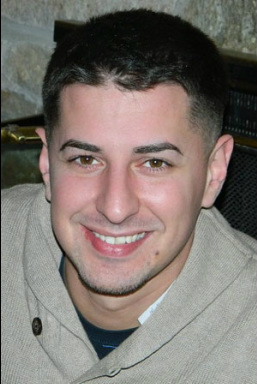 Jay Romano was one of the original Northstars players. His was one of four teams to first put on a Northstars uniform and play AAU basketball in the State of Connecticut.

Jay was a skilled and tough competitor but it wasn't what happened on the court that was so important to him, it was the friends he made and the relationships he forged during those early years of Connecticut Northtars AAU basketball.
Jay and the Northstars traveld all across America from Boston and New York to Philadelphia and Providence, and beyond. The Northstars played in National Tournaments in Las Vegas, Floridat, Virginia, Tennessee and Jay was even on one of three Northstars teams to first venture across the Atlantic to represent America internationally in Barcelona, Spain.
Jay rarely remembered the scores or who won the games, but he loved and never forgot the laughter, the joy and the friendships that came his way through the game of basketball. He often said those times were the best times of his life and he remembered them fondly.
Jay died tragically in a car accident at the age of 26. He never had the chance to see a child of his own put on a uniform or dribble a basketball, but we can carry his spirit on with every bounce of the ball or whoosh of the nets. That's where Jay Romano lives on....and in the memories of those who knew and loved him.


---
Retirement of Jersey #21

The CT Northstars would like to honor Jay Romano's memory by retiring his jersey number 21


---
Jay Romano Scholarship Memorial Alumni Event

The 4th annual alumni basketball event to celebrate the life of Jay Michael Romano
and his many contributions to his family and friends, which will never be forgotten.

Date: May 27, 2016

LOCATION: EAST CATHOLIC HIGH SCHOOL

Time: 5:30 pm

Raffel Prizes, Dunk Contest, Free Throw Contest, 3pt Contest and much more to come...!!!!

For More Information Please Contact

Katie DaCosta (860) 985-7005 KatieDaCosta@ctnorthstars.com


Jay Romano Scholarship

The CT Northstars is proud to announce the Jay Romano Boys' and Girls' Memorial Basketball Scholarship.
The CT Northstars will offer (2) $950.00 scholarships for their aau tuition to one male athlete and one female athlete.

ELIGIBILITY CRITERIA:

To qualify for this Scholarship you must be a high school junior or senior who is participating in the
CT Northstars AAU basketball during 2016 AAU Season.

Submission Requirements:Complete & sign the attached form

Applications must be POSTMARKED or emailed no later than March 28, 2016

E-Mail Or Mail Application to:
Katie DaCosta
1973 Park Street
Hartford, CT 06106
KatieDaCosta@Ctnorthstars.com

Your essay (200 word minimum) answering the following question:

If the AAU experience has nothing to do with winning, losing or the scoreboard,
then what does it have to do with?

Application (Please Click Here)


SCHOLARSHIP AWARD WINNERS
Nicholas Fenton (Class of 2013) (2013 Recipient)

Ian Tardif (Class of 2016) (2014 Recipient)

Dominique Woods (Class of 2014) (2013 Recipient)

Essence McDonald (Class of 2016) (2014 Recipient)
Cameron Lange (Class of 2016) (2015 Recipient)

Romario Chung (Class of 2018) (2016 Recipient)

Melissa Lopez (Class of 2018) (2015 Recipient)

Sara Hohenthal (Class of 2017) (2016 Recipient)
Donations & Ticket Sales

If you would like to purchase a ticket, purchase a Jay Romano T-Shirt for the upcoming event , or make a donation to the Jay Romano Scholarship Fund please fill out the information below

We would like to thank you in advance for your support.